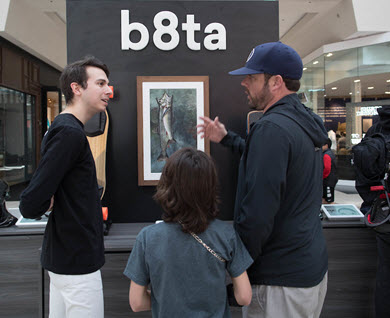 B8TA NOW OPEN
Now through September 30, 2018
b8ta is a software-powered retailer designed to make physical retail accessible for all. We help people discover, try, and learn about new innovative products in real life while empowering makers with a simple retail-as-a-service model that puts them in control.

What we do for consumers:
At b8ta, we find the most interesting products in the world, display them out of the box, and let people come play with them. Shopping at b8ta feels like you're at that one friend's
house who always has the latest products and editions—you get to see them, try them, ask any questions you have, then feel excited about getting them for yourself.