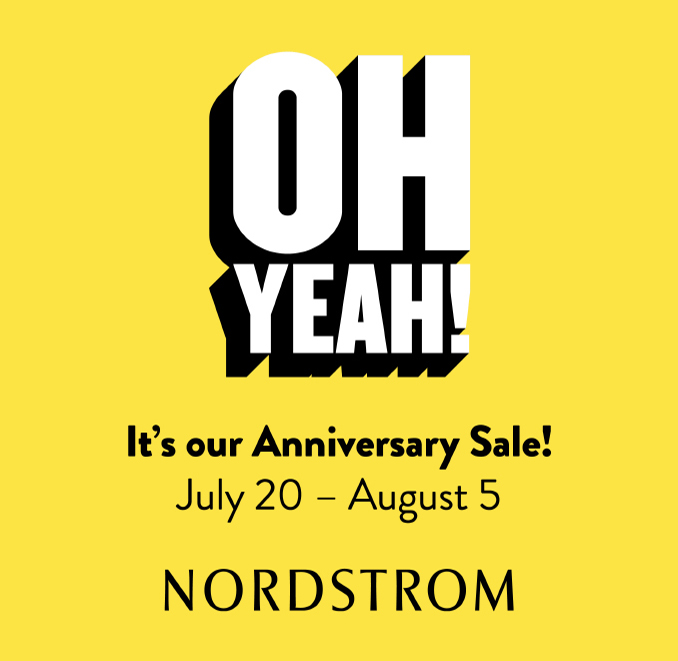 Nordstrom Anniversary Sale
Now through August 5, 2018
Nordstrom is launching their Anniversary Sale on 7/20!
The Anniversary Sale is a one-of-a-kind sale featuring brand new arrivals at super sale prices. Every July, Nordstrom brings in brand new merchandise for a limited time from highly sought after brands, and prices go back up after two weeks. There's something for everyone in every category: shoes, clothing, accessories and beauty in a range of buy now/wear now, back to school and of course Fall fashion.
Friday, July 20 – Sunday, August 5, 2018.
Sale ends August 5 and prices go up August 6.